Bulgarian Churches in America: Personal Xlibris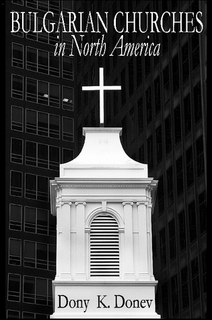 Excerpt from the chapter "How to Start a Bulgarian Church in America from A-to-Z"
X. Xlibris
Every community leaves a lasting xlibris on its accomplishments, victories and success through a time of celebration. After each major accomplishment, plan deliberately and allow time for celebration. Celebration will renew the motivation of your congregation. Thank God for what He has done, what He is doing and even for the future expectation of what He is about to do. Leave your signature, your identity, and your xlibris where God has placed you to exist. You can even chose a day in which you can celebrate the birth of the new church.
Y. Yielding
As the time of accomplishment and conclusion draws near, prepare yourself for yielding. Yield to God's leadership for the future, to the needs of the congregation, to new ministers which the congregation has set forth, and to the needs of your family and yourself. This process will provide you with your next step.
Z. Zooming-out
If you have reached the final step in this program you have proven to others and yourself that you are a great leader and church planner. However, if you are a good church planner, you are probably not a good maintainer. It is too hard for an initiator to stop making things happen. It takes a different person to plan, water and grow. This is indeed a Biblical principle and it alludes to the law of the big picture.
If you are not ready to change significantly from planter to a maintainer, you will only hurt what you have planted. Therefore, prepare for change. You will either adapt to being a maintainer or you will have to leave. It is time to zoom-out and see the big picture. When it is the leader's time to walk away, he/she has to be willing to leave. If this is the case, go back to point A. A new project from God is waiting for you.