20 Years of Military Ministry in Bulgaria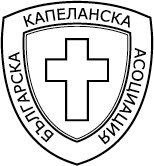 Military Ministry in Bulgaria is celebrating 10 years. The special events will be held in the Black Sea town of Varna, Bulgaria. Chaplains from around the country, as well as international colleagues and friends, are invited for a time of reunion and inspiration. Special speakers of the event are Paul Pettyjohn and Chaplain Bernie Windmiller from the International Association of Evangelical Chaplains.
After serving the military in Bulgaria for a decade, the ministry is strategizing the legalization of chaplaincy and pastoral care in the Bulgarian professional army and police. Today, this difficult task seems closer than ever before, as ministers, pastors and caregivers are excited about the opening of such doors and the new opportunities which it will present for Bulgaria.
Related items